Video Conferencing
What is Video Conferencing?
Video conferencing allows two or more people to conduct meetings face-to-face meetings from different locations by transmitting video and audio data over the Internet. This technology can be used for one-on-one voice chats, virtual conference rooms with multiple participants, live-streaming lectures or presentations, and more. Users can transmit camera content for a real-time image, as well as share content directly from their computer for others to view. TEKVOX's video conferencing solutions cover the entire spectrum of customers' needs, from a quick-setup live-streaming kit to a collegiate classroom with advanced, fully-integrated capabilities.
Features & Benefits
Globalize any activity by expanding your audience to anyone, anywhere in the world
Work smarter with high-definition, face-to-face remote meetings with no technology delays
Control everything effortlessly with personalized, intuitive controls
Easily record lectures, meetings, presentations, or anything else
TEKVOX solutions are fully compatible with common video conferencing programs, including BlueJeans, Facebook Live, Skype, Microsoft Teams, Twitch, WebEx, YouTube, and Zoom
What TEKVOX Offers
Building Blocks of a Video Conferencing Solution
HD PTZ Cameras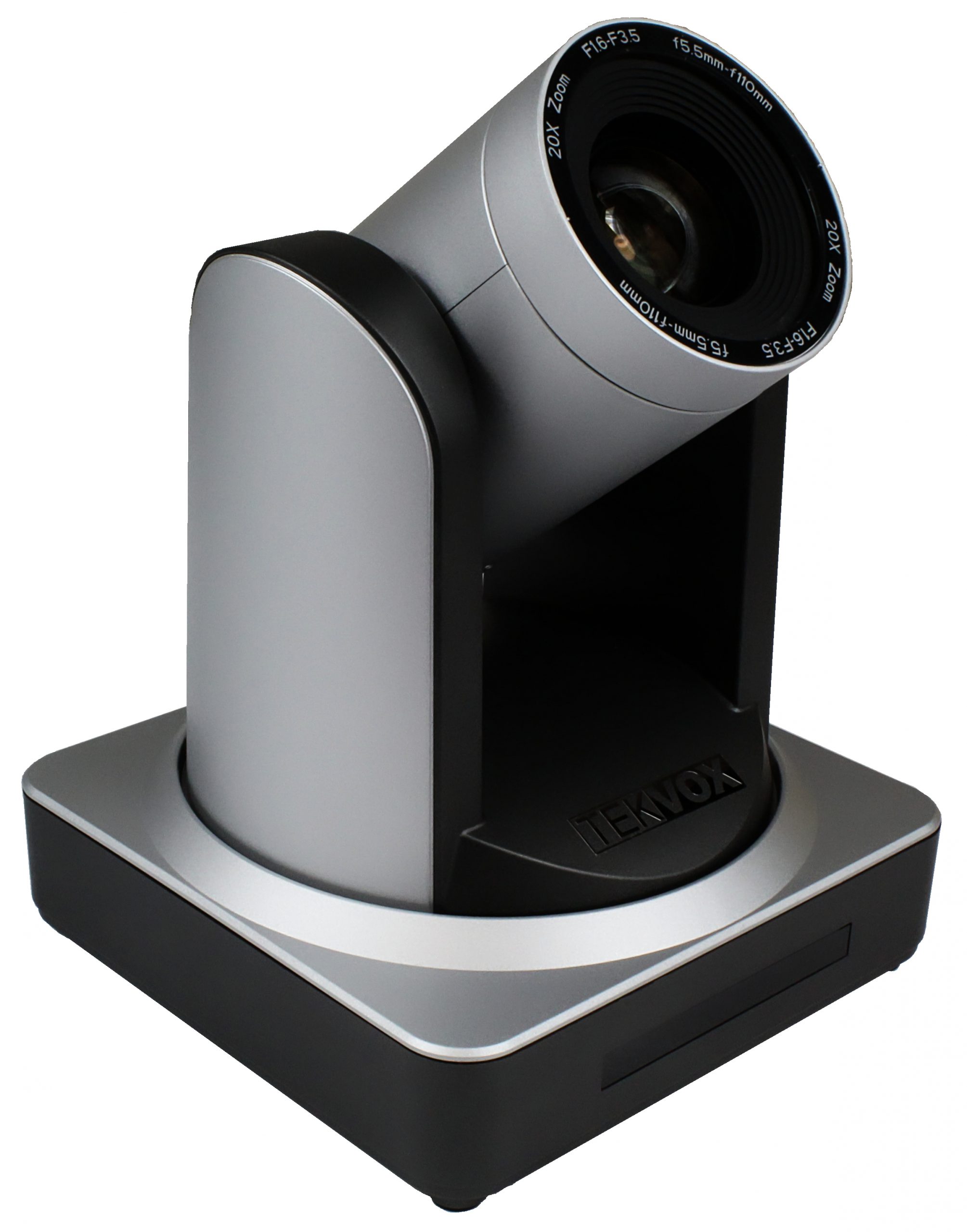 Full 1080p resolution, crystal-clear image quality, and 5, 12, or 20x optical zoom
Supports 120 preset positions for peerless, smooth, no-delay positioning
Compact design and low power consumption for compatibility with any space
Unprecedented ease of installation with HDBaseT models featuringe single-cable installation
ShareView™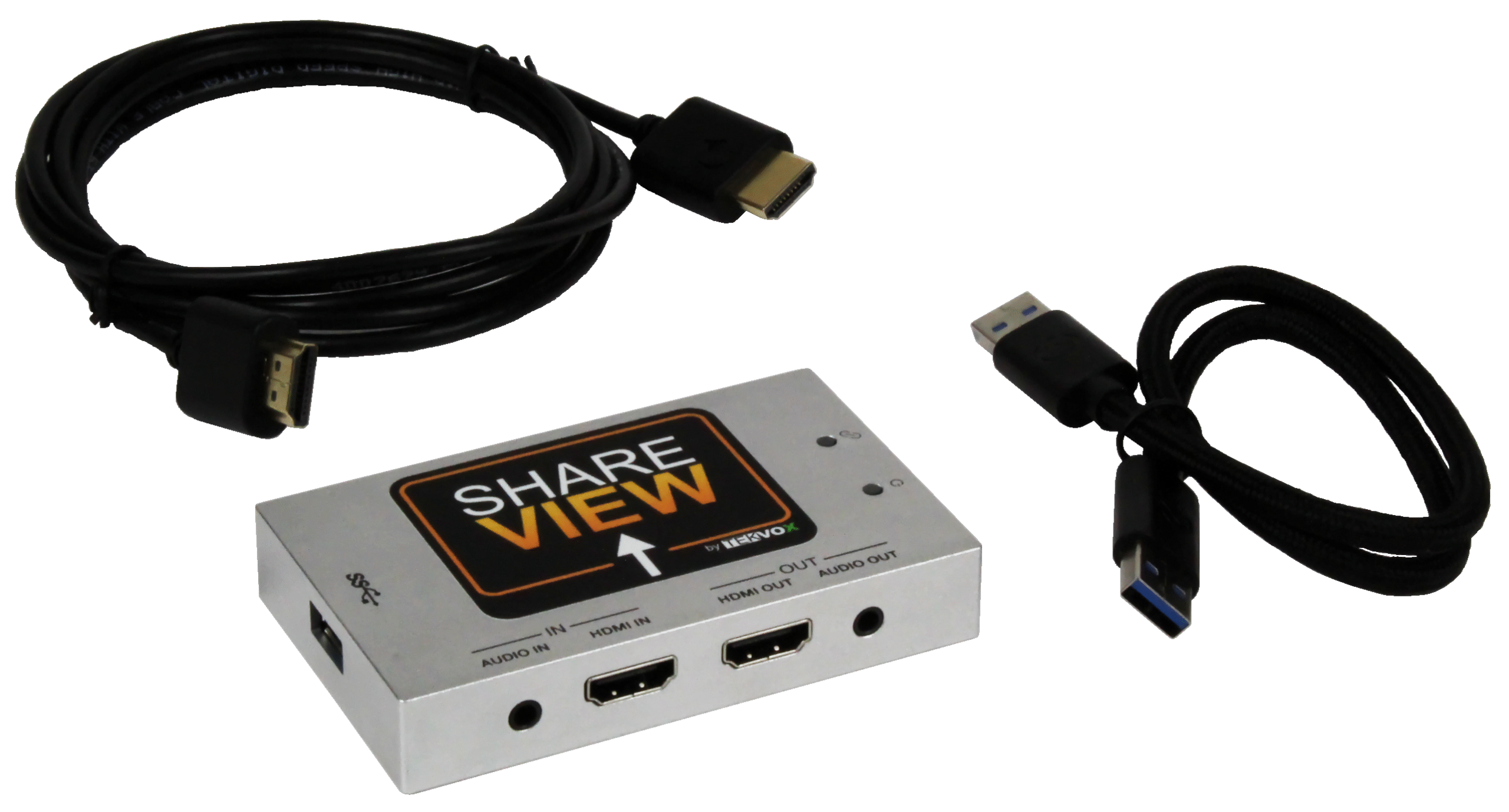 Share a view of your laptop's or other device's screen in a PC-based video conference
Equips basic video conferencing solutions with functionality traditionally reserved for expensive, premium programs
Minimized complexity & installation time with unified hardware/software solution
Video Conferencing Core
Jump-start your videoconferencing installation with ShareView & a pre-configured industrial PC
Outfit any room with the ability to run a video conference without interrupting local presentation of content
Enjoy secure operation with Windows 10 IoT Operating System
Ready-to-use PC comes pre-loaded with all necessary settings & software
Matrix Switcher Kits
Display four HDMI devices on 4 or more displays, with individual control of each output & seamless switching
Ready-to-use HDBaseT switcher, including single-cable-installation receivers & premium, hand-terminated cables
Mount anywhere with convenient, compact form factor & surface/rack-mounting hardware
Drop-In A/V Solutions
Mobile Live-Streaming Drop-In Kits
TEKVOX live-streaming kits are optimized for providing professional-quality live-streaming in any space that can be set up in minutes. Models are available for single & dual-camera configurations.
Eco VTC Classrooms
Entry-level classrooms with video conferencing capabilities feature clean, straightforward installations with minimal hardware. Versions are available with support for one to four external sources.
Foundation VTC Classrooms
Drop-In classroom solutions offer the fundamentals of distance learning technology in a pre-programmed, easy-to-install package. Options are available with & without audio amplification for use with speaker systems.
Collegiate Distance Learning Classrooms
Powerful, advanced solutions provide the cutting edge of fully-integrated video conferencing with proven, reliable local presentation and control. Options are available for standard collegiate classrooms & premium distance learning lecture hall systems.
Video Conference Rooms
Run hassle-free meetings locally or over video conference with these systems featuring sleek, easy-to-use video conferencing, as well as local content sharing with ShareView™. Options are available for any size of conference room.